What is idiopathic scoliosis?
The curvature above 10 degrees in the anteroposterior radiograph is called scoliosis.Diagnosis of idiopathic scoliosis can only be made after exclusion of the causes of scoliosis. The cause of scoliosis is unknown, but genetic causes, hormonal causes, bone and connective tissue abnormalities and autonomic nervous system dysfunction are also among the causes.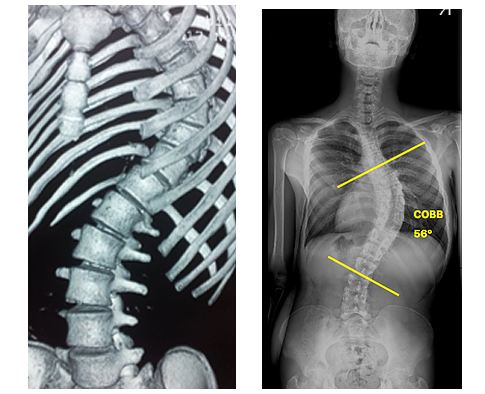 Figure 1.) 3-D computed tomography of an idopathic scoliosis patient.
Figure 2.) Measurement of the scoliosis angle in anterior-posterior radiograph of the patient with idiopathic scoliosis.
How to classify idiopathic scoliosis?
Although King, Lenke, Coonrad and Peking Union Medical College (PUMC) were used for the classification of idiopathic scoliosis, the most popular classification is Lenke Classification. According to this classification, the curvature and the degree of curvature, the flexibility of the curvature of the side-bending radiographs, and thoracic and lumbar modifiers.
How is Natural History?
There are basic factors that determine whether curvature will progress in time. The patient's age, gender, adolescence period, location and degree of curvature will determine the natural history. In girls, curvature is more likely to progress. Severe curvatures, thoracic curvatures and double curvatures tend to progress.
How to treat idiopathic scoliosis?
Exercise
It has been reported that scientific rehabilitation programs may decrease the progression of the idiopathic scoliosis
Which patients should have use a corset?
One of the goals of the treatment of idiopathic scoliosis is to slow the progression of the curvature until the patient maturity is completed. Corset designed for the patient curvature is used to slow the progression of the curve. If the curvature is 20-40 degrees and the maturation is not completed, it will be appropriate to use a corset. Milwaukee, Wilmington, Spine-Cor and Boston type corsets are corsets that can be used for idiopathic scoliosis cases
Which Patients Need Surgery?
Surgical treatment should be considered for the patients with curvature above 50 degrees.